Vous trouverez sur cette page les ressources partagées par les formateurs du Forum pédagogique.
Pour découvrir la plateforme – Accéder à la plateforme – Proposer une formation – Contacter l'équipe du Forum pédagogique
---
On this page you will find the resources shared by the trainers of Le Forum pédagogique.
To discover the platform – Access the platform – Propose a training – Contact the Forum pédagogique team
---
Coaching Conversations: Transforming Your School One Conversation at a Time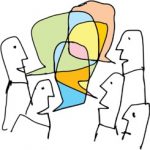 Training by Ellen Burdge
The key to school transformation is in simple actions, day in and day out, by all stakeholders.
Based on the book, Coaching Conversations: Transforming Schools One Conversation at a time by Cheliotes and Reilly, this session is an introduction to the key elements needed for effective coaching conversations.
The elements of committed listening, powerful speaking and questioning, and reflective feedback are best practice whether coaching as a school leader, teacher leader or teacher to student. An overview of these elements will be provided.
In addition to learning the difference between mentoring, supervising and coaching, in this session you will learn the basic elements of a coaching conversation and you will walk away having identified an action item to take in order to engage in more effective and productive conversations that drive change and grow professional practice.
Download the presentation of the training by clicking on this link.
---
Coaching Conversations: Transforming Your School One Conversation at a Time