[vc_row][vc_column][vc_column_text]

Bienvenue à l'Ecole Bilingue de la Nouvelle Orléans !
[/vc_column_text][/vc_column][/vc_row][vc_row][vc_column][vc_tta_accordion][vc_tta_section i_icon_fontawesome= »fa fa-calendar » title= »PROGRAMME DE REGROUPEMENT » tab_id= »1517433684458-079f4361-edcf » add_icon= »true »][vc_column_text]
Ce regroupement se déroulera à la Nouvelle Orléans du 25 au 27 avril 2018.
Cette année, nous vous proposons un programme inter-degrés, primaire et secondaire.
Cliquer sur les titres des conférences ou les ressources citées pour y avoir accès.
Le bilinguisme, conduites discursives et alternance codique

– 25/04 9h-10h (NO) – Charles Brasart, Maître de conférence à l'Université de Nantes
Les conditions propices à l'apprentissage (neu
rosciences éducatives)

– 26/04 8h30-9h30 (NO) – Pascale Toscani, Directrice du laboratoire de recherche du GRENE
Différenciation au secondaire

 (Gaëlle Charcosset, Mission Laïque Française) Présentiel
Mise en oeuvre et pratique pédagogique
Littérature et éducation à l'altérité

 (Magali Jeannin, Université de Caen)
Initiatives établissement
Responsive Classroom – (FAIS San Francisco)
Le pouvoir de la rétroaction ( TFS)
Harvard Professionnal Education Online
Des temps de travail sont prévus sur l'organisation du réseau Mlf America pour la rentrée 2018 .
FORUM Pédagogique,

Classes Culturelles Numériques,

Formations qualifiantes premier degré,

Plan triennal,

Formation webradio,

Diplôme Bilingue Avancé du Baccalauréat International,

Missions d'accompagnement second degré.
Retrouvez le programme complet en cliquant ici.
[/vc_column_text][/vc_tta_section][vc_tta_section i_type= »openiconic » i_icon_openiconic= »vc-oi vc-oi-home » title= »INFORMATIONS PRATIQUES » tab_id= »1517433684553-358d8eda-db08″ add_icon= »true »][vc_column_text]

Dear MLF Conference participants,
Ecole Bilingue de la 
Nouvelle
–
Orléans
 is excited to be hosting the MLF Conference again this April.
In order to make your stay more comfortable, we have blocked off rooms at three hotels (Best Western, Hampton Inn, and Hotel Indigo), all of which are located along the St. Charles streetcar line, with easy access to both the school and the French Quarter.
I would also like to point out that the weekend following the conference will be the first weekend of Jazz Fest. If you are interested in experiencing one of New 
Orleans
 biggest events, you will have the option to extend your stay at Hotel Indigo or Best Western at the discounted rate for conference participants.
As Jazz Fest is a period of high demand for hotels, please book your room as soon as possible. Within the next couple of months, the hotels will begin reducing the number of rooms blocked off for the conference. If you do not book well in advance, there is no guarantee that you will find lodging anywhere in the city, during this time. 
If you plan to extend your stay into the weekend, you will need to stay the entire weekend in order to receive the group rate.
---
Hotel Indigo:
Rate: $169.00 + tax per night
 Reservations can be made by calling the central reservations line 
(1-877-394-5763
) and giving the reservations agent either the block name (EBC) or block code (Ecole Bilingue Conference) or with the booking link below:
 Please note that when using the link, the date defaults to the current date so it will need to be changed in order to show the contracted rate. Guests wishing to book the Friday and Saturday following the conference may contact Nicki Funk at the hotel in order to get those 2 nights added to the reservation at the contracted rate. Her direct line is 
504-648-2878
.
Conference rate: $169.00 + tax per night
Friday/Saturday rate: $296.10 + tax per night
 Reservations can be made online:
---
Hampton Inn – Garden District:
Rate: $149.00 + tax per night (no group rate is available over the weekend)
 Reservations are made by calling 
504-899-9990
 and requesting the MLF Conference group rate (coded MLF in the reservations computer) and the dates or online at the link below:
[/vc_column_text][/vc_tta_section][vc_tta_section i_type= »entypo » i_icon_entypo= »entypo-icon entypo-icon-globe » title= »ADRESSE DE L'ECOLE » tab_id= »1517434298787-0bd3c161-8e9c » add_icon= »true »][vc_gmaps link= »#E-8_JTNDaWZyYW1lJTIwc3JjJTNEJTIyaHR0cHMlM0ElMkYlMkZ3d3cuZ29vZ2xlLmNvbSUyRm1hcHMlMkZlbWJlZCUzRnBiJTNEJTIxMW0xOCUyMTFtMTIlMjExbTMlMjExZDg2NC41MTE4Mjg1NjEzNzU4JTIxMmQtOTAuMTAwNDA1MTQ3MzE4NDMlMjEzZDI5LjkyMDU0MDAyOTc0MjU1OCUyMTJtMyUyMTFmMCUyMTJmMCUyMTNmMCUyMTNtMiUyMTFpMTAyNCUyMTJpNzY4JTIxNGYxMy4xJTIxM20zJTIxMW0yJTIxMXMweDg2MjBhNDRlZjZiNThhMjklMjUzQTB4YTQxMDhjYzVlOGMwOTE4NiUyMTJzRWNvbGUlMkJCaWxpbmd1ZSUyQkRlJTJCTGElMkJOb3V2ZWxsZS1PcmwlMjVDMyUyNUE5YW5zJTIxNWUwJTIxM20yJTIxMXNmciUyMTJzY2ElMjE0djE1MTc0MzQ3NTI5NDUlMjIlMjB3aWR0aCUzRCUyMjYwMCUyMiUyMGhlaWdodCUzRCUyMjQ1MCUyMiUyMGZyYW1lYm9yZGVyJTNEJTIyMCUyMiUyMHN0eWxlJTNEJTIyYm9yZGVyJTNBMCUyMiUyMGFsbG93ZnVsbHNjcmVlbiUzRSUzQyUyRmlmcmFtZSUzRQ== » title= »EBNOLA »][/vc_tta_section][vc_tta_section i_icon_fontawesome= »fa fa-wifi » title= »CODE WIFI » tab_id= »1517841655112-99d836da-6e0d » add_icon= »true »][vc_column_text]A venir…[/vc_column_text][/vc_tta_section][/vc_tta_accordion][/vc_column][/vc_row][vc_row][vc_column][vc_column_text]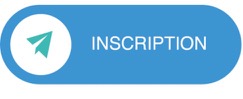 [/vc_column_text][/vc_column][/vc_row]